The success of any retail business rides on so many uncontrollable elements — the economy, location, timing, even the media that can suddenly sink a trend in a swipe of a smart phone. There are some factors, however, that are in your control and can help ensure that your business stays on track. Making the best of your immediate surroundings and creating the perfect shopping environment to showcase your products is a great place to start.
Maximising the way you use lighting throughout your store can make the world of difference to the saleability of your products. Not only does it set the scene, it can also highlight and ultimately shift products off shelves. Here we take a look at retail lighting, and the different ways that it can be used to secure that all important sale.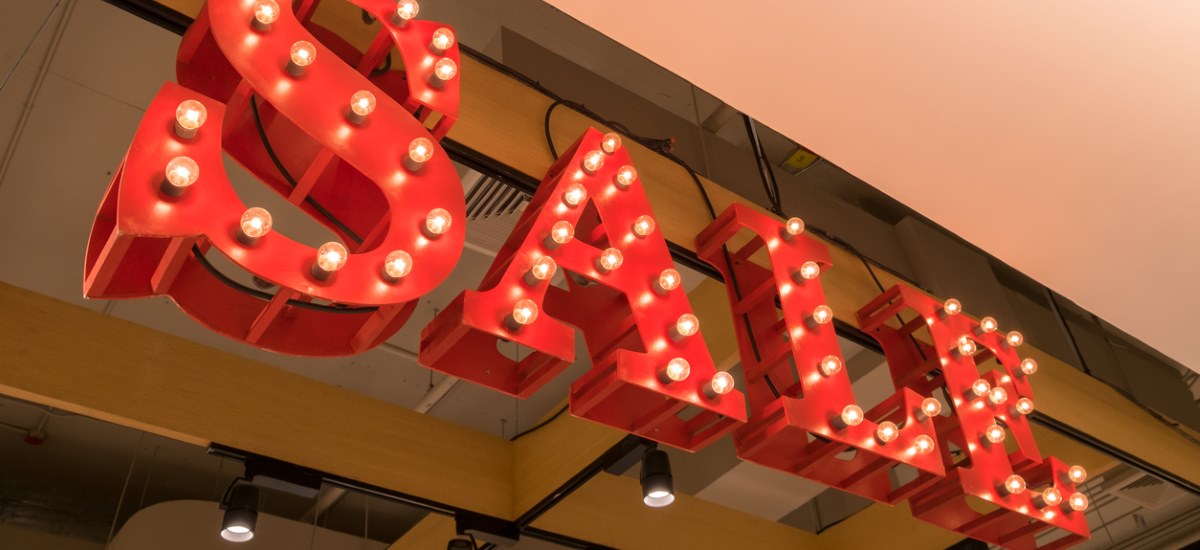 How lighting can help secure a sale
Lighting plays a huge part in how a retail space 'works'. Well placed lighting can successfully guide the customer through the shopping process, from initially catching their attention with a well-lit window display and enticing them in through the door, to highlighting particular products, creating the most flattering hues in the fitting room and ultimately directing them to the checkout.
There are four main types of lighting, which can be utilised to suit different purposes in a retail environment:
| | |
| --- | --- |
| Ambient lighting | Ambient lighting is the main light source in the room, providing general lighting for the overall space. |
| Task lighting | Task lighting focuses customers towards key areas of the store, such as checkouts or fitting rooms. |
| Accent lighting | Accent lighting emphasises particular products within the store, for example, jewellery in a cabinet, items on a shelving unit or a mannequin displaying clothing. |
| Decorative lighting | Decorative lighting sets the tone for the store, often presented in a statement fitting. |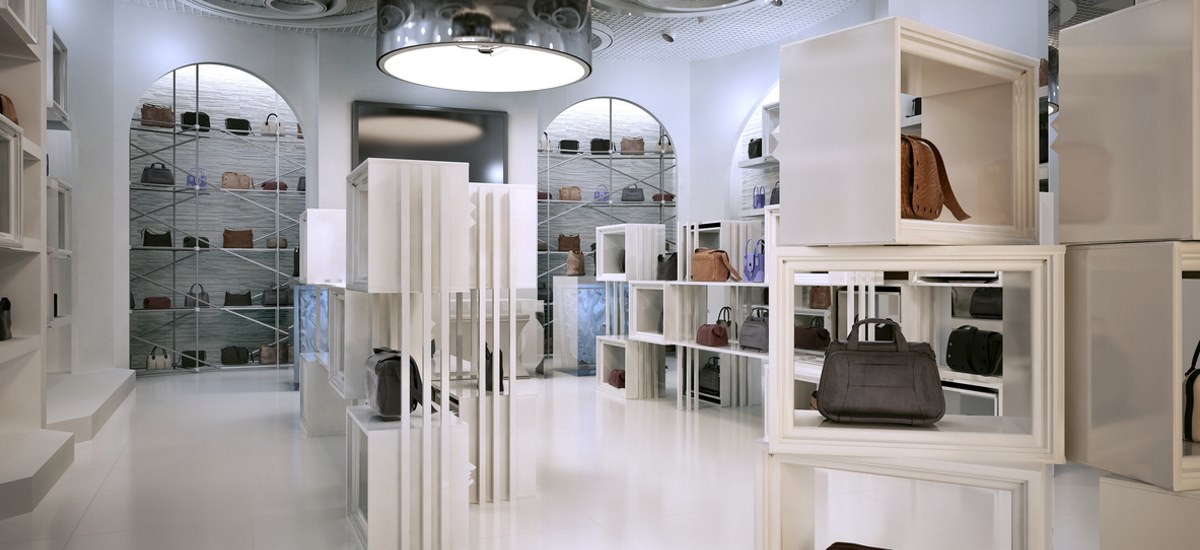 Innovative lighting solutions to suit any retail space
Selecting the right lighting technique to suit a retail space can be tricky and is often a case of trial and error to get the mood just right. For this very reason, flexible lighting solutions can be a huge benefit, as they allow the lighting to be tailored to suit the mood of the product, season, or even time of day.
Wireless lighting, such as the new Audacy Wireless system, is the perfect solution for creating an easily adjustable lighting set up, and because it is wireless it requires minimal installation, making it ideal for customising a leased retail space.
The benefits of wireless lighting include:
Complete control over brightness across all lighting components within the system
Integrates within existing lighting system
Controllable via tablet or smartphone
Can reduce lighting costs by 50%
Lighting can be scheduled to turn on and off in line with business hours
Why changing your lighting set up can shift stock
As all retailers know, change is an important part of any business plan. Stagnation in terms of products, layout and structures of working can result in bored customers, disaffected staff and low returns.
One easy way to give your shop floor a refresh is to regularly change displays. And highlighting these changes may require a complete rejig of your lighting set-up.
Refreshing your store layout, and subsequently highlighting different products with task lighting, will give stock a new lease of life giving customers, especially those already familiar with the store, the impression of a wider stock range, not to mention showcasing items that may previously have gone unnoticed.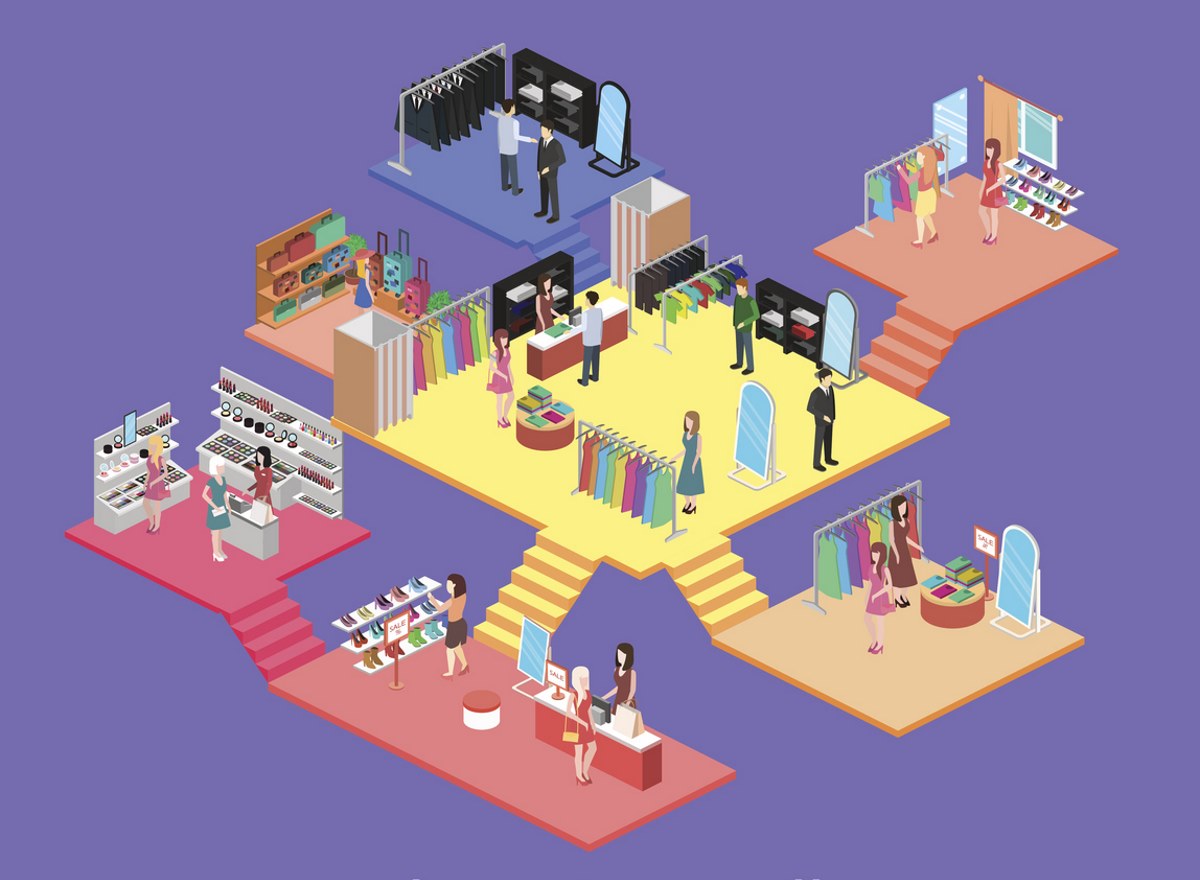 Simple steps to maximise customer satisfaction
Aside from welcoming in customers with effective lighting throughout your retail space there are a few other simple measures that can be put in place to encourage them to stick around:
In-store music. Music, played through strategically placed speakers throughout the store, is a great way to create a particular atmosphere and put customers in the mood to shop.
Comfortable climate. The ability to include a well-placed heater in store during those winter months, or conversely, a fan during the summer, creates a welcome retreat from the outside weather. This can mean the difference between customers taking a leisurely stroll around the shop or rushing around at breakneck speed in order to escape the uncomfortable temperatures.
Quick and easy payment. There is an art to placing cash registers in the optimum position on the shop floor. Depending on the products you sell, the trick is to set up your pay stations at a natural stopping point.
These points all require easy access to a power supply, so ensuring there are sufficient power modules throughout the unit will make planning and rearranging the shop layout much easier. Underfloor trunking is an ideal solution for ensuring that power is easily accessible no matter where you wish to position displays and cash desks.
The shopping experience itself can be every bit as important as the final product. Not every visit to a store will result in a sale; however, if a customer enjoys browsing your items in a comfortable atmosphere there is more chance that they will return, increasing the likelihood of a purchase.
Related content
A guide to Audacy, CMD'S wireless lighting control system
Why wireless lighting is the perfect solution when repurposing industrial buildings into offices