Floor power—an introduction
One of your main considerations regarding the configuration of your office or commercial premises is how you connect and power electrical equipment. Where you place plug sockets and other data ports in relation to employees' desks and workspaces will determine your rooms' eventual layout.
Many organisations get around this potential problem by installing underfloor power. Running all electrical and data wiring under the floor means you avoid trailing cables beneath desks and across floors and causing a trip hazard. It also enables you to install sockets where they are most accessible.
The two most common floor power solutions are:
Although these are separate products, they are often used in combination to create one integrated power distribution system.
Scroll down to read more.
Floor boxes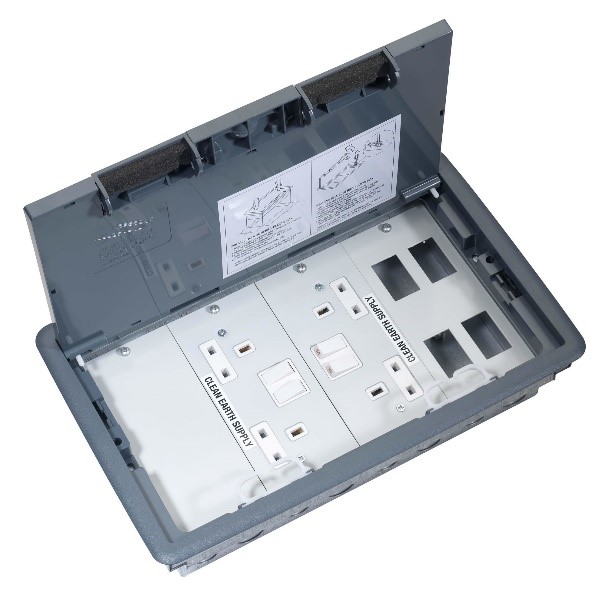 What are they?
Floor boxes are boxes made of steel/stainless steel and plastic, designed to be installed into raised access floors. They come in a range of sizes and there are different boxes for different types of flooring.
How are they installed?
To install a floor box, you create a suitably sized cavity in the floor then place the box inside it so the lid is flush with the floor surface. You then connect the box to the cables that run under your floor.
The box is sectioned into compartments, each of which houses an accessory plate and the necessary wiring. Which accessory plates you fit depends on the type of power or data connection you need (for example, mains power, Ethernet, HDMI etc.).
Many newer models of floor box are made to be "fast fitting"—designed to be installed quickly and easily, without the need for any tools or specialist equipment.
Boxes designed for installation in a concrete or screed floor are made to specifications that ensure they will be waterproof and watertight.
Read our full guide on how to install floor boxes
What kinds of buildings are they suitable for?
Most organisations can benefit from underfloor power. Indeed, floor boxes are used widely in:
offices
airports
hotels
schools
hospitals
public buildings such as council offices
View the CMD range of floor boxes
Busbars (powertracks)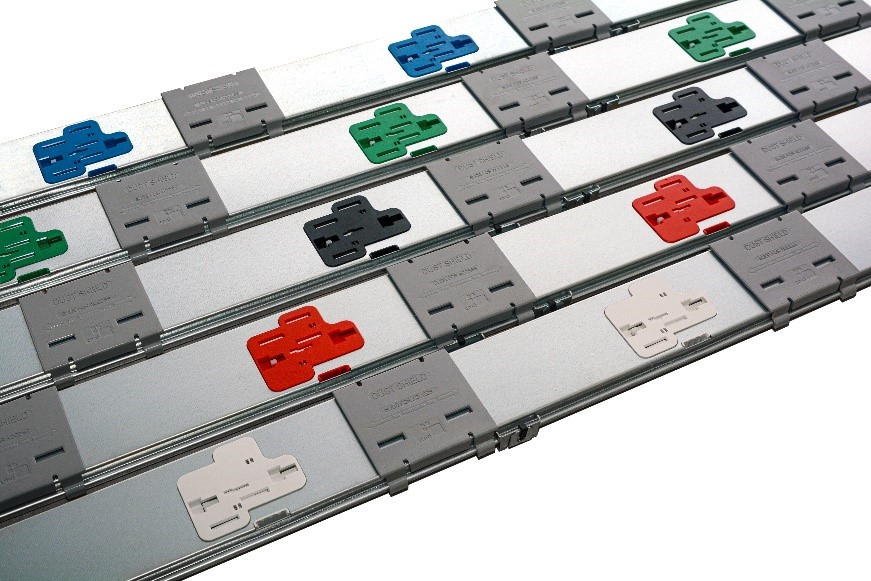 What are they?
Busbars are metallic tracks which have a series of plug sockets built into them. These tracks feed the building's mains power to wherever electricity is needed, such as floor boxes, electrical sockets or other outlets.
One of their main purposes is to ground and conduct electricity, so power can be distributed safely throughout a building.
Generally, there are two kinds of busbar:
Underfloor busbars—these are laid inside the cavities in raised floor systems
Overhead busbars—these fix to ceilings or walls
How do they work?
Busbars carry power from the transformer to the switches and fuses that control the electrical equipment.
The tracks contain conductive strips (usually made of copper) housed within metallic trunking. A feed unit connects to the building's mains supply, and there are tap-off units wherever the electricity needs to branch off to feed floor boxes or other outlets.
Read more about how busbars work
How are they installed?
Most busbar systems are modular powertracks and tend to be installed under the floor, in the cavity of a raised access floor.
As they are modular, they snap together to create one long length of track.
The usual recommendation is to lay them in parallel lines and space them no more than five metres apart and no more than 2.5 metres from the nearest wall.
Read more about how to install powertrack busbars
What kinds of buildings are they suitable for?
You can find powertrack-style busbars in:
offices
factories and workshops
supermarkets and shopping centres
hospitals
universities and schools
View the CMD underfloor power distribution system
Other underfloor power systems and accessories
Cable hives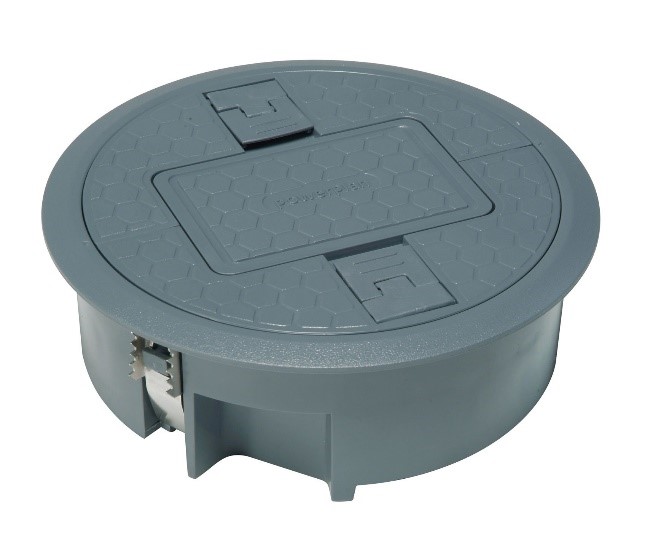 Cable hives are an alternative to floor boxes and slab boxes for providing underfloor power and/or data sources beneath desks. Quick and easy to install, they go into a cavity in the floor and keep cabling systems tidy and out of sight.
Manufactured from strong polycarbonate, they have a foam inner lining which grips the cables securely, preventing them from being damaged or disturbed.
Read more about CMD's cable hives in our brochure
Floor grommets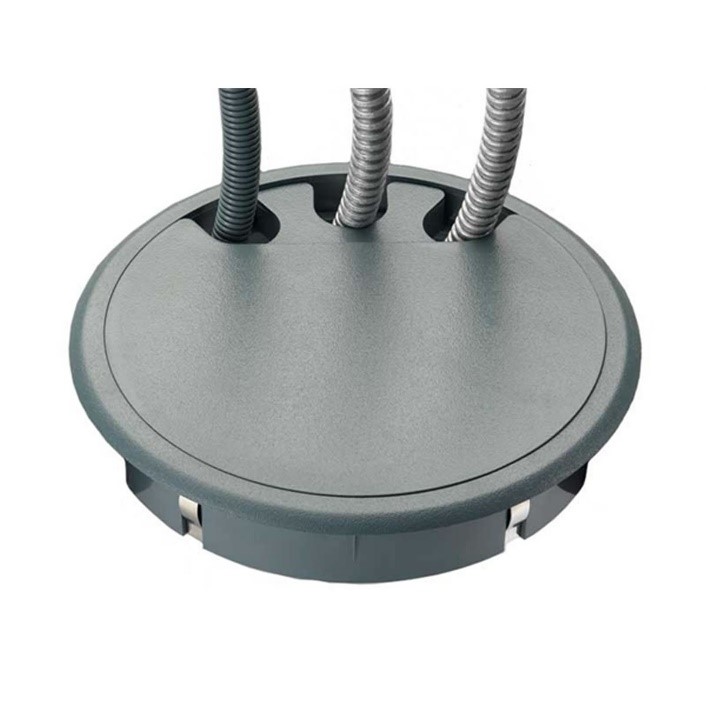 Floor grommets are circular ports installed to provide access to underfloor cables and sockets while keeping floors clear of wiring.
Suitable for most types of raised floors, their openings allow cables to travel from underfloor power systems to desks and workstations above. They have removable lids and are generally made of hard-wearing, flame-retardant plastics or polymers.