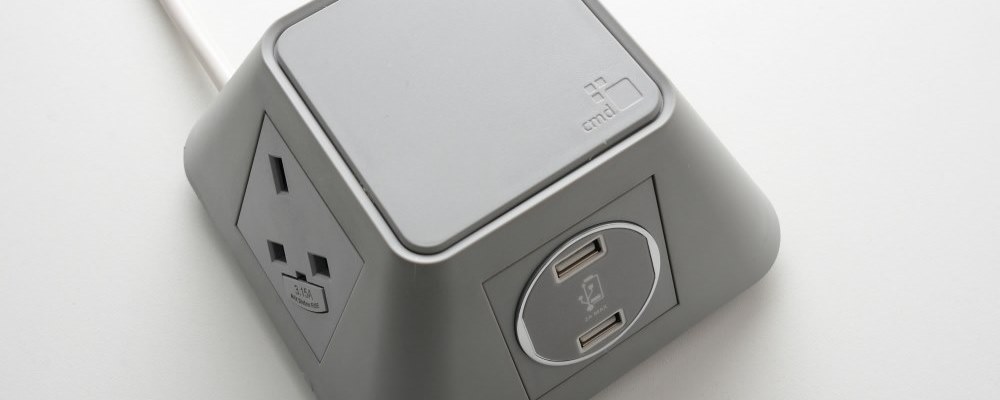 Several factors will influence the type of power module you require. When choosing a power module for your place of business, it is useful to consider the following points:
Click on the links above to jump to the relevant sections.
Purpose
Your main consideration is what you'll be using your power module for. Do you need a fixed module or something more mobile? A classic three-pin plug or additional ports for USB, media or international connectors?
The following sections will offer some ideas on what power module is best for your needs, as well as outline what's on offer:
Three-pin plug socket
By far the most popular use for a power module is as a classic plug socket. These are required for most forms of electronic equipment found in the UK, from computer towers to vacuum cleaners. However, it is important to be aware that using a high-amp device in a low-amp socket will blow the fuse. Make sure your power module has the correct specifications for the device you are using.
The majority of power modules sold by CMD are plug socket power modules.
USB power socket
Increasingly necessary in many work environments, the USB charger is now a common sight within the office.
CMD stocks a range of power modules that feature both plug sockets and USB ports. This combination conveniently saves space while increasing work station options.
Wireless
Some offices like to keep their wiring hidden. If you require a clean, uncluttered space, a wireless charger may be the best solution.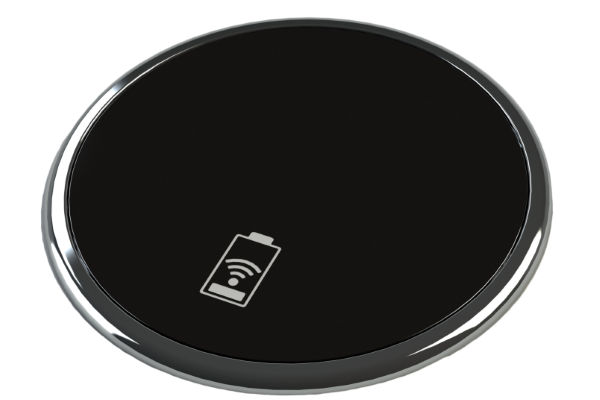 Adaptable and extendable power modules
Sometimes the best option is one that is not permanently connected to the building's internal electrics. CMD offers a wide selection of power modules that connect to under floor busbars and can be easily moved from one location to the next.
How much power do I need?
When choosing a power module, it is vital to first establish how much power you expect to go through the system. This will help you avoid overloads that at best can result in a blown fuse, and at worst, cause a fire.
To find out how much power you expect to go through your power module, use this calculator from Electrical Safety First.
To choose the best products for your power needs, refer to the power module chart from CMD.
Location
The 'location' of your power module can refer to both:
the type of room in which your module will be used—such as an office or warehouse
the specific position it is placed in—such as on a wall or under a desk
Here we outline a variety of locations and offer some advice on what to consider when choosing the right power module for each area:
Office
Power modules are vital to the day-to-day workings of any office. As many offices are client-facing, appearance is a major consideration.
Factors such as 'hot-desking', the increasing daily use of electronic devices and the desire by many offices to regularly change their layout (often due to company expansion) mean choosing the best power module for your needs is an increasingly important issue for many facilities managers.
Most offices are much more than the standard desk set-up—many will include distinct areas, each requiring their own specific power sources.
Individual desks
When thinking about 'location within a work station', there are three main options:
| Location | Example | Image |
| --- | --- | --- |
| On desk | | |
| In desk | | |
| Under desk | | |
Conference rooms
These spaces usually require power modules that integrate seamlessly into a conference table to reduce clutter. Due to the activity that goes on in these rooms, a variety of sockets may be needed, including media sockets and international sockets.
Communal areas
Where office communal areas were once a kitchen with a kettle and a tap at best, companies increasingly recognise the importance of setting aside a discrete space in which staff can relax and interact.
The current prevalence of personal electronic devices and the desire of many to check social media in their spare time make wireless charging options the perfect solution for this type of location.
Industrial
When supplying power to an industrial complex such as a warehouse or factory, take into account the amount of power that machinery will need as well as the physically challenging environment into which you are installing the power source.
A metal box will fare better against knocks and bumps than something made of plastic, while the large spaces that comprise most warehouses might mean a heavy-duty supply sunk into the floor is the best option.
The following table gives examples of power modules appropriate to an industrial setting:
| Type | Description | Image |
| --- | --- | --- |
| | Manufactured from 0.9mm galvanised steel. Available with one, two, three or four compartments. | |
| | Quick-release lid for easy access to accessory plates. Boxes have four compartments but use the first to house the RCD/RCBO. | |
Large commercial space
Large commercial spaces such as airports and conference centres have similar requirements to offices, though these larger spaces have to cater for large numbers of constantly changing users. This makes 'ease of access' and 'availability' the main considerations. Typical power module locations include:
communal power points
conference tables
The following table highlights some of the power modules available for these locations:
| Type | Description/Location | Image |
| --- | --- | --- |
| | Ideal module for communal/meeting areas. Features four-plug sockets, allowing various configurations of plug socket, USB charging, RJ45 and HDMI. | |
| | Available with a choice of power including USB charging, data/media (USB data transfer, HDMI and 3.5mm audio mini jack) sockets. Option for two independent USB charging ports. | |
Aesthetics
Whether it's discretion you are after, or simply uniformity with other desktop fixtures, aesthetics is clearly an important factor, especially in a public-facing environment.
You may wish to consider the following design aspects:
Shape. Power modules now come in a range of shapes, such as pyramids or circles, along with the standard bar shape.
Style. Are you looking for a metallic, shiny, hi-tech or simply a port that blends into the floor unnoticed?
Colour. Match the power module fixtures to your company livery or logo. Or, you could choose grey/beige items and make a set with your computer tower and monitor.
Visibility. A number of power modules can be fitted under the floor or into a desk to make them all but invisible when out of use.
Power modules come in a wide range of shapes, sizes and designs. Consider these points before making a purchase to save time, money and peace of mind.
For more information about the type of power module that is best suited to your circumstances, talk to our experience staff on 01709 385485 or click here for more contact details.
Related content
Powering the small office – how to determine the power requirements for your specific business